If you travel frequently with a camera, a good travel case is essential. They help keep your equipment safe from bumps and knocks while you're on the go. They can also be used to store your gear when not in use.
There are a number of styles to choose from, including waterproof, roller, backpack and crossbody cases. You should pick one that works best for your needs and budget.
Pelican 1200 Case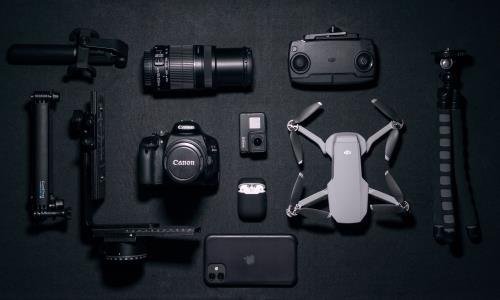 Whether you're traveling to a remote location or just need to protect your camera or small electronic devices from the elements. The Pelican 1200 Case is perfect for your needs. The case is unbreakable, watertight, airtight, dustproof, chemical resistant and corrosion proof.
The case is built with an ultra high impact structural copolymer that makes it incredibly durable and strong. It also has a 0.25″ (6.4 mm) neoprene o-ring and easy-open double throw latches that seal perfectly. It features an automatic pressure equalization valve for quick equalization after changes in atmospheric pressure, which is essential to keep your equipment safe from water and moisture.
The case also comes with Pelican's Pick N' Pluck foam which lets you customize the interior by half inch cubes. Simply trace out the item you want to put in the case and remove all of the foam that's in the way, without any tools. It's a great way to customize your case and get it ready for use in less than 15 minutes!
Eylar Protective Hard Camera Case
A good travel case for your camera is an important tool to have. It can help protect your camera from scratches, dust, and other damage.
You want to buy a hard shell case that is durable, reliable, and waterproof so you can be sure your camera stays safe on your next trip. You'll also want to look for a case that has features like shockproof material, a removable insert for customisability, and room to fit extra lenses or batteries.
Eylar has an excellent protective hard camera case that is durable, waterproof, and TSA-approved. It's has an automatic pressure equalisation valve that lets built-up air out without letting water in, so it's perfect for transporting your gear. It also has a foam egg crate layer and a large pull-and-pluck foam layer, which allows you to customize the interior of your case and ensure your equipment is secure inside. It also has a rubber casket lining for extra protection against moisture.
Amazon Basics Large Hard-Shell Camera Case
If you need a waterproof, crushproof, and reliable travel case for your camera equipment, the Amazon Basics Large Hard-Shell Camera Case is an excellent choice. It is rated to IP67, meaning that it can be submerged in water for up to three minutes and still protect your gear.
The main compartment has flexible, detachable padded walls that can be used to create sections for your accessories and extra lenses. It also has side zippered pockets for small items like batteries and chargers.
This travel case is great for those who need an affordable. Lightweight solution that can hold their camera and a few accessories. It also has a removable rain cover that's easy to deploy. So you can keep your equipment protected when it's wet or windy outdoors.
Peak Design Sling Camera Bag
The Peak Design Sling Camera Bag is a well-made travel case for your camera. It features a variety of interesting features that make it easy to use.
The main compartment has several dividers that can be adjusted to accommodate different amounts of gear. These dividers are attached to the inside of the bag with Velcro, and you can remove them as needed.
This is a great feature because it allows you to adjust the size of each compartment as you need it. Additionally, you can fold the dividers in and have them act as a shelf for your gear.
The top of the bag has a zippered pocket that can hold a smartphone and thin wallet. This pocket is weather sealed and is easily accessible.